About Us
About Our Firm
Developing client relationships reaches far beyond periodic courtesy phone calls or visits at Draggoo Financial Group. Braden's years of service blend with his enriching personal history to produce exceptional service. We understand that financial and insurance needs differ across a broad spectrum. Young families planning for the future present unique challenges, while business transition and estate planning demand detailed analysis and solutions. Regardless of your situation, our team offers uncompromising support for a predictable outcome.
Our Mission
We're dedicated to helping business owners, affluent individuals, and families protect their financial futures. We give our clients the personal attention they deserve by providing specialized case design. Our goal is to meet our clients' objectives in the areas of retirement, estate, and business planning. We develop strong, long-term relationships with them, their families, businesses, and advisors, and strive to exceed expectations. Our clients routinely refer prospective clients to us and remain excited to work with our firm.
Our Difference
Genuine Relationships. Clarity of Purpose. Energized Service.
We help our clients put their wealth to work so that it makes a difference in what matters most to them. By listening to your concerns, dreams, and goals, we create a preferred future that rests on sound principles.
Our Core Values
EDUCATION: We bring renowned speakers and conduct free seminars on a variety of financial topics for our clients.
EMPOWERMENT: We work closely with clients and empower them to understand their financial options fully.
WISE COUNSEL: We provide wise counsel to professionals, small business owners, and not-for-profit organizations.
PEACE OF MIND: We help our clients find peace-of-mind through clear direction and experience.
"We are on a quest to be the first and best choice for premium financial services in Central Washington and nationwide."
Our History
Our History
Braden's first experience with life insurance came when his father passed away during his senior year of high school. Braden experienced firsthand how the insurance his father purchased provided for his family members and allowed them to maintain their lifestyle. Thanks to his dad's foresight, Braden finished high school and attended college with financial security. Since then, he's become one of the top-producing New York Life agents on the West Coast now helping other families with their financial planning so they'll be prepared for every situation life brings.
Braden's first experience with life insurance came when his father passed away during his senior year of high school. Braden experienced firsthand how the insurance his father purchased provided for his family members and allowed them to maintain their lifestyle. Thanks to his dad's foresight, Braden finished high school and attended college with financial security. Since then, he's become one of the top-producing New York Life agents on the West Coast now helping other families with their financial planning so they'll be prepared for every situation life brings.
Community & Industry Involvement
Where We Do Business
The states highlighted below are those in which we currently help clients. If you do not see your state highlighted, please contact us to discover how we can help you.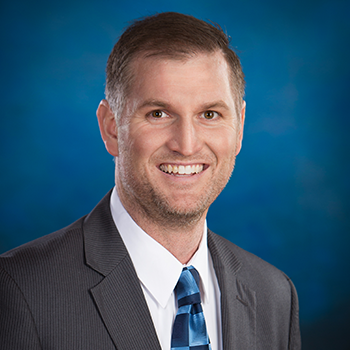 x
Braden Draggoo
Principal/Founder
Contact Me Watch Braden's Story
Experience in the financial industry since 2007
Earned Chairman's Council status at New York Life since 2010 (recognition for high levels of production)
Member Agent of The Nautilus Group® since 2010 (The Nautilus Group® is an elite group of New York Life Agents)
Earned Million Dollar Round Table since 2010
Agent of the Year –Eastern Washington General Office 2014, 2016, 2017, and 2018
Licensed with his series 6, 63, 66 and 7
Wenatchee Valley Chamber of Commerce Member since 2007
Building North Central Washington member since 2007
Wenatchee Downtown Association member since 2008
Member of the NCW Estate Planning Council
Braden brings experience in providing insurance, estate planning and financial strategies to business owners, physicians, farmers, and families. He works with his clients to provide techniques and strategies of retirement and estate planning, business succession and exit planning. His most valuable client service is developing a roadmap for each client to help them navigate the potential financial risks that could prevent them from achieving their critical financial goals - for business and family. Engaging clients in his process helps them to crystallize their financial objectives, to act on those objectives and to provide ongoing monitoring of their progress.
Braden was born and raised in Wenatchee, WA until he was five years old. His family, then, relocated to the Omak area and he graduated from Omak High School in 2001. He graduated from Wenatchee Valley College on a basketball scholarship and in 2003 transferred to Montana State University (MSU) – Billings. At MSU - Billings, he continued his basketball career and studied Political Science and History. Upon graduating from college in 2007, he decided to come back to Wenatchee and start working in the Financial Industry as an Agent with New York Life. Braden founded Draggoo Financial Group in 2010 with the goal of providing more financial techniques and strategies for his clients. He lives in Wenatchee with his wife, Jessica, and his three children. He enjoys hiking, camping, backpacking, traveling and fishing.
CA License #0H19257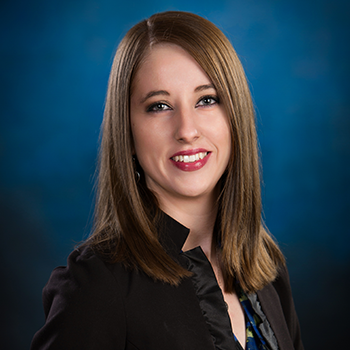 x
Tianna Sandhop
Office Manager
Licensed Service Assistant
Tianna Sandhop is the lead service assistant for Draggoo Financial Group, responsible for the smooth operation of the day-to-day business and seeing that clients get what they need, when they need it. She has worked for the firm since 2010 and has nearly fifteen years of customer service experience which she uses to provide ongoing, quality service to our clients. In addition, Tianna acts as liaison with The Nautilus Group®, a professional resource. Tianna has her Washington State Life and Health License and is a Licensed Service Assistant to Braden Draggoo.
Born and raised in Wenatchee, Tianna enjoys spending her free time with her family and friends, she is an avid reader and music "connoisseur" and loves to spend time hiking, biking, and other outdoor activities.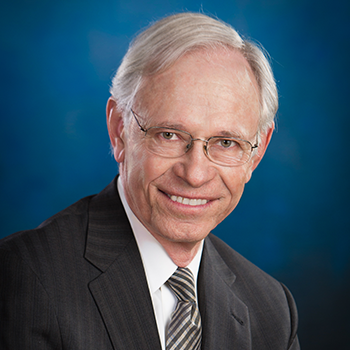 x
Tom McNair, CLU, ChFC®
Financial Planner
Tom is a graduate of the University of Washington with a Bachelor of Arts in Sociology. He has been in the financial services industry for over forty years, and holds the Chartered Life Underwriter designation and the Chartered Financial Consultant designation from the American College of Financial Services in Bryn Mawr, PA. Tom is affiliated as an Investment Adviser Representative with Eagle Strategies LLC, offering fee-based financial planning and actively managed fee-based investment solutions. He is also affiliated with NYLIFE Securities LLC to offer investment products and services.
Tom is active in his community as a member and past president of the Wenatchee Rotary Club and is a Charter Member of the North Central Washington Estate Planning Council. Tom's hobbies include listening to jazz, classical, and rock music as well as playing his trombone with The Wenatchee Valley Symphony, various jazz groups, and a rock band. He also enjoys golfing and spending time with his grandsons.
Tom and his wife Mary Ann have lived in Wenatchee since 1981 and have two children and two grandchildren.
x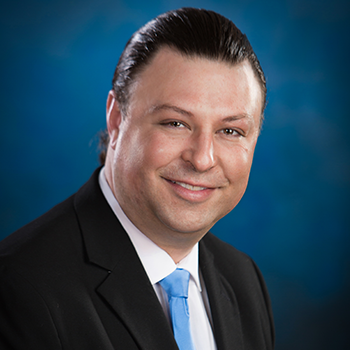 x
Ben McNair
Financial Planner, Investment Advisor
A lifelong resident of Washington, Ben grew up in Wenatchee and graduated from Wenatchee High School in 1995. After graduation he re-located to Seattle to attend the University of Washington, where he studied music performance. Ben first entered the financial industry in 1999 with a nationwide bank. Prior to joining Draggoo Financial Group in January of 2016, Ben spent the previous 8 years as a Financial Planner with an elite planning department of a major insurance and financial organization based in Bellevue and Wenatchee. Ben currently holds the following licenses: Life and Health, Series 6, 63, 7, and 65.
Ben's role with Draggoo Financial Group is to assist clients with investment goals and financial planning. Ben is affiliated as a Financial Adviser with Eagle Strategies LLC to provide fee-based financial plans and actively managed feebased investment platforms. Ben is also affiliated with NYLIFE Securities LLC and can offer investment products and services.
"Financial Planning is the perfect career for me because my analytical side really enjoys digging in and crunching numbers; designing portfolios; and generating long term, values – based plans; and also because the musician side of me gets to create personal relationships with my clients and get to know who they are as people. The planning my clients and I do together is based on what is important to them; what their values are. There are many different ways to accomplish financial goals, and no two clients, families, or businesses are the same. So, it is important that I first seek to understand who it is I'm working with, what their past experiences have been, and where they are trying to go. Then, I can customize solutions that will make sense for each client's specific situation. Financial Planning is a process, not an event. No plan put in place today can be carved in stone as life is always changing. I am committed to working with my clients for the long term to ensure their plans stay up to date with their lives. Our goal at Draggoo Financial Group is to create lasting relationships with everyone we work with. We strive to be a trusted advisor and resource for all financial concerns."
When he's not in the office, Ben loves spending time with his wife Paige and their sons Connor and Declan. Ben has a passion for music, reading, and cooking.
x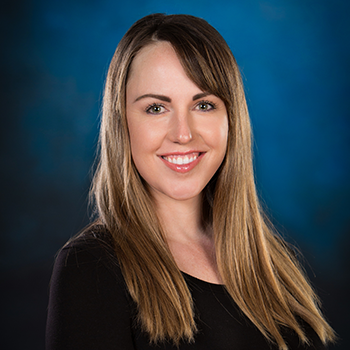 x
Jessica Draggoo
Marketing Coordinator
Jessica Draggoo joined Draggoo Financial Group in 2014 and works as the Marketing Coordinator. She assists Braden Draggoo with developing and implementing marketing and advertising campaigns; maintaining promotional materials inventory; and planning special events and trade shows. She also assists with the bookkeeping of Draggoo Financial Group.
Jessica graduated from Western Washington University with a B.S. in English Literature and went on to minor in Spanish and Technical Writing. After graduation, she went on to pursue a career in banking and teaching. She still teaches the violin and writes for various local magazines. In her free time Jessica enjoys playing the violin, hiking, travelling, and exploring Eastern Washington with her husband, Braden Draggoo, and their three lovely children.
x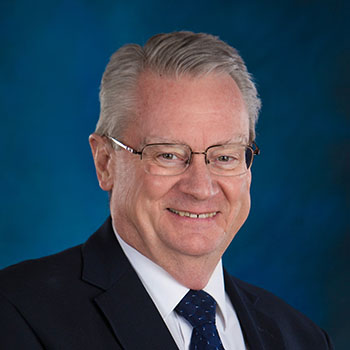 x
Gordon Schuster, M.A., LUTCF®, RICP®
Financial Services Professional
Gordon Schuster grew up on a small family farm in eastern Washington. Whether the job was preparing livestock for the Inland Empire Livestock show in Spokane, or building and repairing machinery, the family farm instilled a strong work ethic and attention to detail that serves him well in how he serves his clients.
Gordon attended Eastern Washington University where he met his future bride, Kathy. He graduated from EWU with both Bachelor of Arts and Master of Arts degrees. He and Kathy married June 02, 1973 and they have four children; Angela, Joshua, Bryan, and Rebecca. His early career was that of "Music Minister" in three large non-denominational churches. During that time he found there was a demand for his compositions and, in response, a new "sacred music" publishing company was born; Majestic Music Publications. Print music was distributed throughout the United States, Europe, Japan and Korea. The Majestic Music Publications catalog contains 1,500 compositions for church use. Gordon has also been active in the Wenatchee Valley Symphony. He has served as a member of the Symphony Board and also a member of the Symphony Orchestra as pianist and percussion section member for over a decade.
He joined New York Life Insurance Company in February of 1999. Since that time, he has earned the Life Underwriter Training Council Fellow and Retirement Income Certified Professional designations from the American College, Bryn Mawr, PA.
Gordon has served as Past President of the local National Association of Financial and Insurance Advisors and is a current member of NAIFA. He is also a Life and Qualifying Member of the Million Dollar Round Table. In 2019, Gordon received his Senior NYLIC award from New York Life celebrating his dedicated service for the past twenty years.
With a commitment to continuing education and an unwavering dedication to his clients, his strength is in designing and implementing comprehensive retirement plans. These plans are the result of hours of listening, study, and processing for each individual situation. Gordon believes that if a business owner or individual is going to entrust his or her financial assets and future to him as a manager and advisor, that bond or trust demands the highest moral, ethical, and professional attention possible. His clients can attest to his pro-active commitment and communication over the years.
x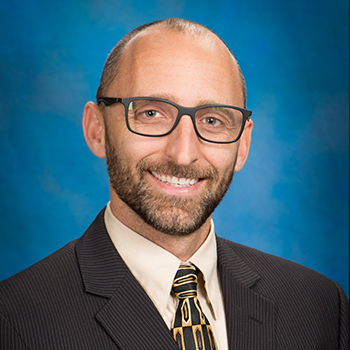 x
Travis Guzik
Agent
With just one other sibling Travis grew up in a relatively quiet household. His parents on the other hand grew up with a combined 16 siblings. There were several times the extended family would get together throughout the year and he learned valuable life lessons from all of his aunts, uncles and cousins at very young age. The most important lesson was to help each other no matter what kind of help was needed.
He has always had a passion for helping others ever since, not just his family but everyone he meets. Taking this passion, he worked at an elementary school to help young people while in College. After graduating from California Polytechnic School of Pomona he decided to take is passion for helping others into the financial world. For 11 years he worked with an international money managing organization in various roles working to better the lives of his clients, advisors, and even co-workers he came in contact with. With his financial experience and life skills learned from his family he discovered that his dream job is one where he gets to meet new people regularly and teach them to help themselves with their financial goals.
"I have been told that I can have a conversation with a wall. Although I probably could, I haven't ever tried. I am so thankful for the opportunity to live in such a beautiful place like Wenatchee while getting the opportunity to do something I enjoy on a daily basis."
In Travis' free time he enjoys spending time with his wife Lainey and three fur babies (his dog Wanda and two cats; Marvel and Stanley). He enjoys the outdoors, whether he is playing soccer, hiking, or sitting in his backyard with his wife. Otherwise you might seem him at the movies or chatting about the upcoming big blockbusters.
CA License #0F92682